Get Intent Data
B2B sales is all about

timing
So why take a shot in the dark?
Ocean.io Intent Data helps you achieve perfect timing every time - reach out proactively to companies that you know are searching for your solution right now.

Start prioritizing your hot leads today.
TOUCH
Which ICP accounts are in market?
Which ICP accounts are in market?
Who in your CRM is in market? Take advantage of the companies already in your CRM & know where your next win is.
TOUCH
Right Company @ Right Time
Right Company @ Right Time
You've got the right companies; now nail your timing.
TOUCH
Speed Up Sales Cycles
Identify and grab the lowest-hanging fruit and see your sales cycle speed up! Stop chasing the wrong leads and prioritize your hot leads.
TOUCH
Maximise Campaign Performance
Maximise Campaign Performance
Begin targeting interested individuals. Watch your engagement sore as your Ad spend remains the same.
You have the right companies now reach out at the right time
Find lookalikes of your best customers on the hunt for your solution RIGHT NOW. Answer your next customers' prayers by bringing the solution to them. Accurate emails, phone numbers and social media profiles make connecting one step easier.
Prioritize your hottest accounts
Add some heat to your cold outbound. Take some of the sting out of your outbound, identify and grab the lowest-hanging fruit and see targets being smashed.
Start talking to companies that are truly interested in your solution
Frequently Asked Questions
Where does Ocean's Intent Data come from?
We have partnered with the Intent Data leader Bombora to give you insights into accounts. The secret? Company Surge®.
What is Intent Data?
Intent Data tells you when buyers are searching for your solution, RIGHT NOW.
Who needs it?
To name a few: Marketing & Advertising, SaaS, Info Tech, Lead Generation, Consulting, any sales team - we could go on...
Fill in the form to book an Intent Demo👇
"We doubled our demo booking rate in the first week."
"Our false positive rate was north of 30% building target account lists
using SIC, NACIS, D&B's or LinkedIn's industry classifications, and with Ocean.io it's now under 3%.
"
"
Today we can more confidently say we're reaching out to all the companies that could potentially buy from us
."
"Ocean.io Intent allows you to refine your messaging before you start sending & truly know your target audience's pain points."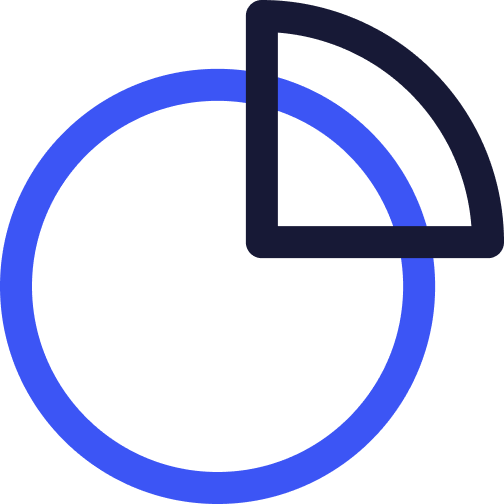 SEGMENTATION AI
Predict future revenue from various industries, countries, and regions.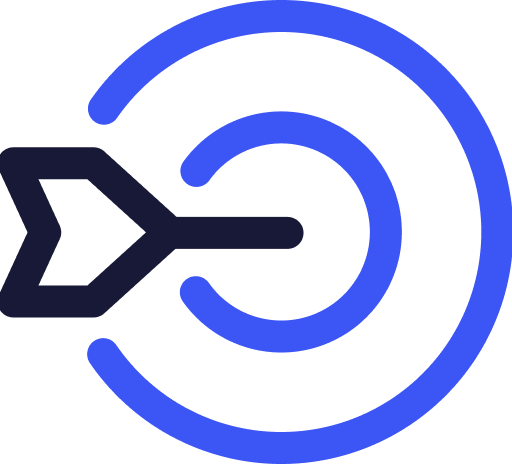 TARGET ACCOUNT BUILDER
Find the right accounts to target for both sales and marketing teams.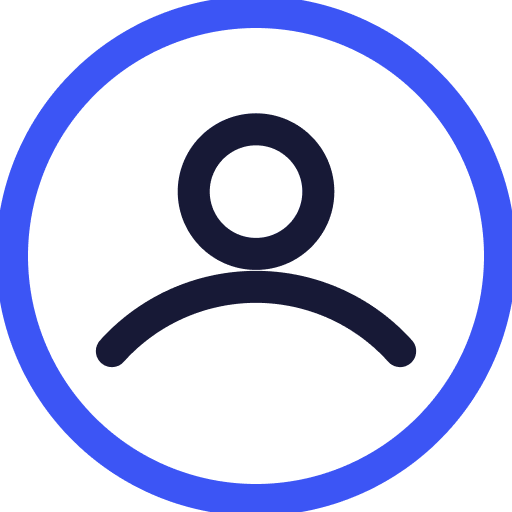 ICP EXPLORER
Take the guesswork out of ICP and validate who is your best fit customer with smart data.
ICP EXPLORER
Define your ICP with confidence
Refine your Ideal Customer Profile (ICP) based on your actual sales performance data. Get an analysis-ready breakdown of your new business pipeline, and align your team and resources around a common ICP determined by data.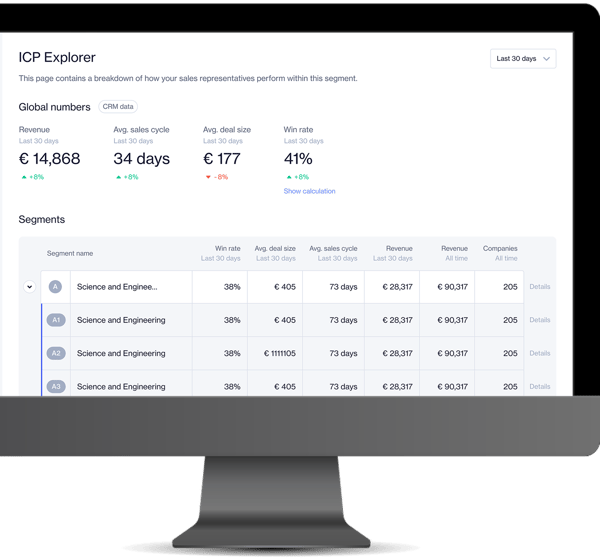 CHURN PREDICTOR
A penny saved is a penny earned
Build a smart prediction model that can identify customer and market segments with the highest and lowest churn rates. You can grow your revenue by keeping more customers on board and finding areas for upsell.