Intelligent Data Products
Create a smart market segmentation from oceans of data to find the best opportunities to grow your business.
HERE'S HOW OCEAN.IO WORKS
Connect your CRM data and let AI do all the heavy lifting.
1
Fix
Fix your incomplete, outdated, or false CRM data with an integration to the Ocean.io dataset.
2
Find
Find your most valuable customer segments with a powerful market data analysis.
3
Focus
Focus your sales and marketing teams on the most valuable opportunities with smart execution tools.
SEGMENTATION AI
Predict future revenue from various industries, countries, and regions.
TARGET ACCOUNT BUILDER
Find the right accounts to target for both sales and marketing teams.
ICP EXPLORER
Take the guesswork out of ICP and validate who is your best fit customer with smart data.
SEGMENTATION AI
FIND YOUR MOST EFFICIENT PATH TO GROWTH
Ocean.io combines your sales performance data with our massive market dataset to create predictive model that shows your revenue potential from various industries, countries, and regions.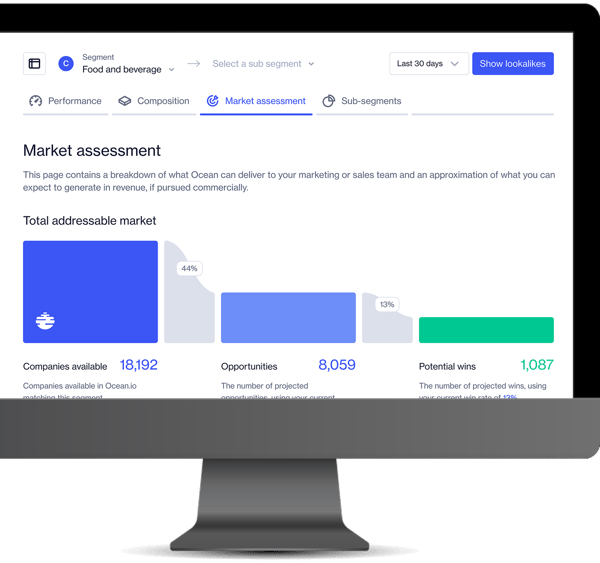 TARGET ACCOUNT BUILDER
YOUR MARKETING IS ONLY AS GOOD AS YOUR TARGETING
Create micro-targeted account lists in minutes. Ocean.io creates hyper-targeted lists of companies that are very similar to your best customers - not just in terms of firmographics, but also in terms of what those companies actually do.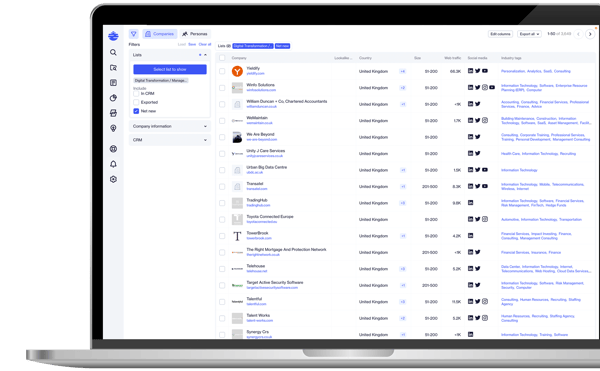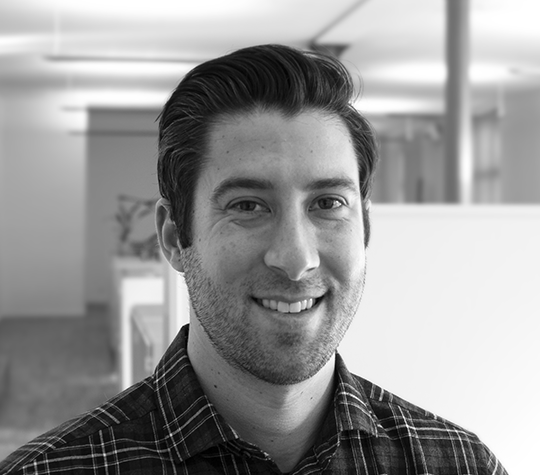 "
Our results have been outstanding. The audience is more relevant, and more engaged."
ICP EXPLORER
Define your ICP with confidence
Refine your Ideal Customer Profile (ICP) based on your actual sales performance data. Get an analysis-ready breakdown of your new business pipeline, and align your team and resources around a common ICP determined by data.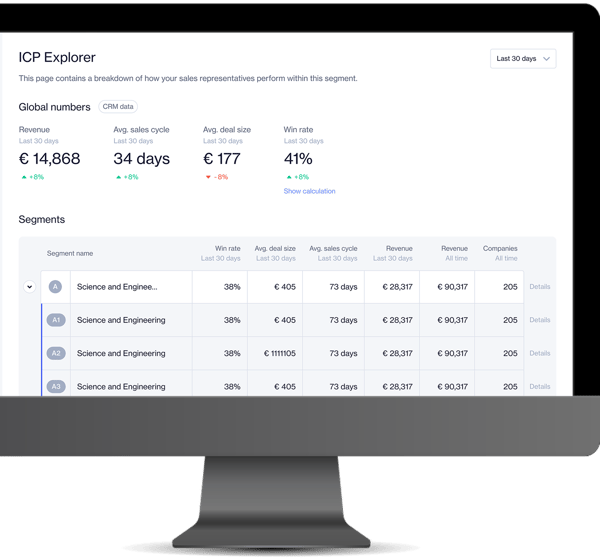 CHURN PREDICTOR
A penny saved is a penny earned
Build a smart prediction model that can identify customer and market segments with the highest and lowest churn rates. You can grow your revenue by keeping more customers on board and finding areas for upsell.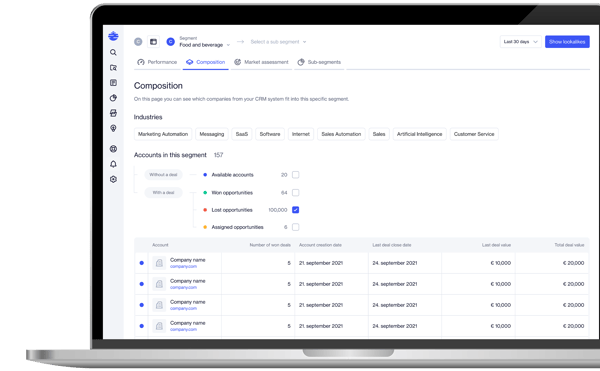 "We were able to give investors confidence by explaining how we use AI to segment new countries and identify companies we need to target."
"Ocean provides the most efficient solution for us to ramp up sales pipeline in the shortest time possible."
"We thought Ocean was a nice to have, but as we've started using it in sales it's now become essential."
"It's opened a door I didn't have before. I've never had the time to explore companies in such a way. It has opened a whole new realm of opportunity that I would never have seen without
Ocean.io"