Better data solution for
Sales and Marketing
Double your sales pipeline generation with highly targeted contact and account data

Fuel your commercial engine with ABM
"I need more leads!" said every Sales and Marketing team that ever existed. Ocean.io was designed to satiate the beast: a smarter, more accurate and efficient way of sourcing leads to keep your team performing above target.
No more junk leads
Lookalike search goes lightyears beyond the simple industry code filters you're used to, eliminating off-target leads from your lists. Simply give Ocean.io 3-5 URLs of the type of companies you want to find more of, and it returns thousands of new companies.
Get in touch with the right people and companies
Accurate emails, phone numbers and social media profiles make connecting a snap. Build and save your key buyer personas in the platform, and Ocean.io automatically finds matching contacts within your target companies.
"We doubled our demo booking rate in the first week."
"Our false positive rate was north of 30% building target account lists
using SIC, NACIS, D&B's or LinkedIn's industry classifications, and with Ocean.io it's now under 3%.
"
"
Today we can more confidently say we're reaching out to all the companies that could potentially buy from us
."
Always 'net new'
Push fresh leads directly to your CRM or to Linkedin for outreach and advertising with a click. With built-in CRM integrations, you'll never create duplicates or waste downloads again.
Cut out wasted spend
Serving ads to the wrong audience has always been considered a cost of doing business, until now. Ocean.io's targeting is orders of magnitude more accurate than the built-in social advertising filters, and can reduce your cost-per-lead by up to 91%
Inform your entire Go To Market strategy
Ocean.io doesn't just return a list of companies that match the criteria you specify, it can actually assist you in determining which companies to target in the first place! Intelligent dashboards inform your Vertical Sales or Account Based Marketing strategies for maximum growth efficiency.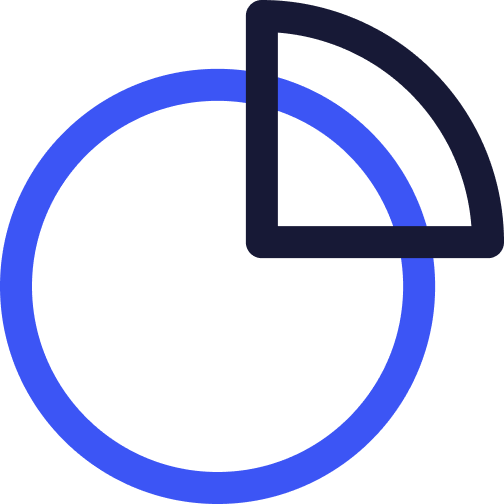 SEGMENTATION AI
Predict future revenue from various industries, countries, and regions.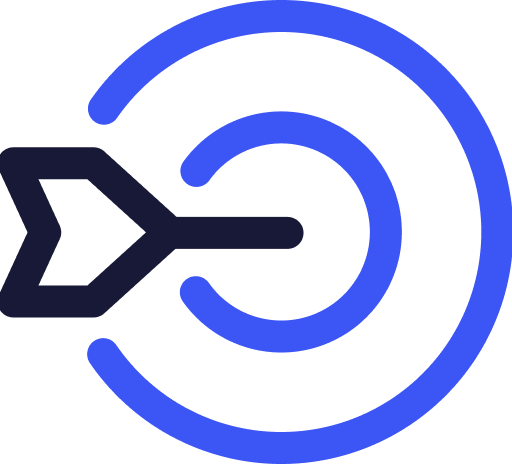 TARGET ACCOUNT BUILDER
Find the right accounts to target for both sales and marketing teams.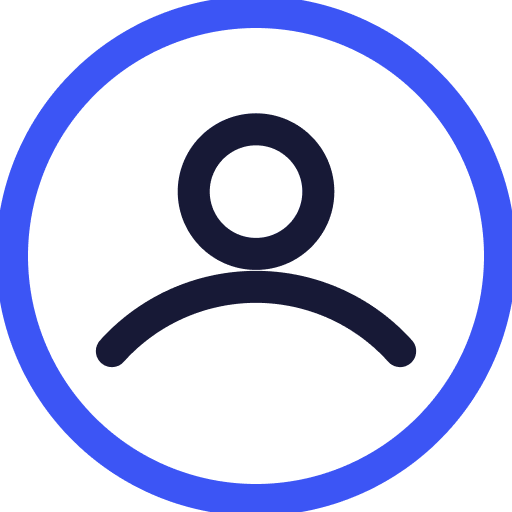 ICP EXPLORER
Take the guesswork out of ICP and validate who is your best fit customer with smart data.
ICP EXPLORER
Define your ICP with confidence
Refine your Ideal Customer Profile (ICP) based on your actual sales performance data. Get an analysis-ready breakdown of your new business pipeline, and align your team and resources around a common ICP determined by data.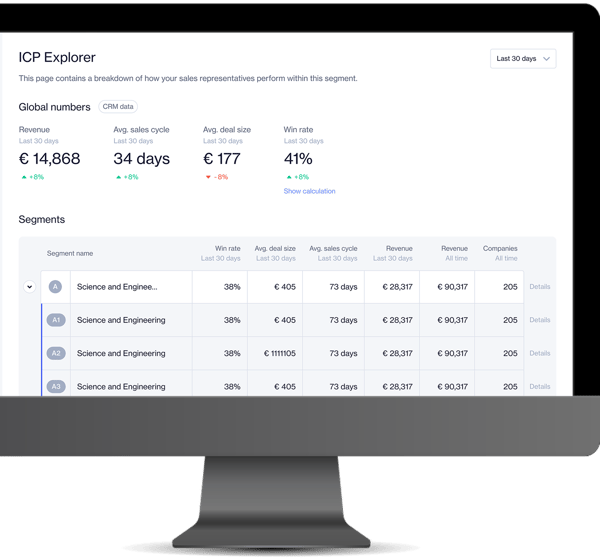 CHURN PREDICTOR
A penny saved is a penny earned
Build a smart prediction model that can identify customer and market segments with the highest and lowest churn rates. You can grow your revenue by keeping more customers on board and finding areas for upsell.